Hi Friends -
I sometimes wonder what Charles and Myrtle Fillmore would be writing and speaking about in times like these. It's not hard to find out. In December 1937 Charles Fillmore published Can Christ Prevent War? In that article, Charles charactered 1937 as a time when "dictators the world over are frantically beating the air in their attempts to satisfy the discontent and revolutionary demands of the unemployed."
What follows is what he had to say. I have added the five section headings to help in the readability. They summarize Charles' perspective as follows:
The world powers and the church are powerless to prevent war
The Christian church doesn't really believe that peace is possible
Prayer is necessary for freedom
We have a stump of Jesse that may be quickened
When that stump is quickened we will have a guide to achieving peace
This is the second Sunday in Advent, when we focus on peace. I hope we will spend some time this week to read what Charles has to say and to perceive what God would have us do in times of political unrest.
I have received hundreds of Christmas cards over the years, but never have I got one that said "Peace ... through strength."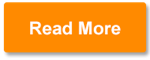 Click here to view/add comments