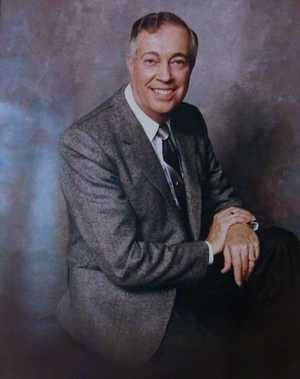 Last month (April 2015) I flew to Chicago to spend a weekend with Richard Billings, who is the most respected and best-loved Unity minister I know living today. What I brought back from Chicago is four hours and eleven minutes of video from that weekend where Richard shares his life story, shares his wisdom about how to live a successful life (and several lives), shares his recollections of over forty of Unity's best-known leaders, shares touching stories about being a gay man growing-up and serving as a Unity minister, and shares his assessment of where Unity as a movement finds itself today.
I hope you watch the video. It's segmented into 158 clips so that you can easily skip around to the topics of interest to you. I hope you make note of the clips and share them with your friends and colleagues. I hope these clips contribute to the pool of knowledge about the Unity movement. I hope these clips bring love and understanding to those who are frustrated about the direction Unity seems to be headed. I hope these clips bring comfort and inclusion to those who have felt different or unaccepted.
If you watch the video and are impacted in any positive way, then this website and my work will have shifted from being a resource to a ministry. The distinction is important. We live in a media-driven culture. People today look to media as much as they look to their congregation for guidance in how to navigate life. The work of Charles and Myrtle was as much a media ministry as it was a congregational ministry. Richard Billings is a product of Unity's congregational ministry. But his willingness at 90 years old to share his story in a candid way shows how congregational ministry and media ministry can work hand-in-hand to deliver religious content to a hungry world. I am thankful to Richard and hopeful for the future.
That said, here is is what we must know about Richard Billings:
Richard is a person of class and elegance. His first career was as a fashion designer. His first mentor was Georgiana Tree West, who's venue for Unity in New York was the Waldorf Astoria. His church of nearly fifty years is Unity of Oak Park, located in the Frank Lloyd Wright historic district and arguably the most elegant Unity building we have today.
He is a person devoted to prayer and principle. From his Quaker grandparents he learned Silence. From his Christian Science mother he learned Principle. These two foundations, prayer and principle, have guided Richard's life through scarcity, war, prejudice and and dispair. What has emerged is a joyous soul who lovingly gives 80% of his time to counseling and guiding others in how to live life successfully by means of prayer and principle.
He is a wise man. As he says in his early book, his soul remembers. We have in these videos Richard's recollections of dozens of colleagues and friends, his recollections of past lives, his recollections of a lifetime of studying varied spiritual traditions and his recollections of what life is teaching him today.
He is, most importantly, a man of love. I don't know of anyone who gives as freely as Richard Billings. His capacity to love has emerged from several previous lives in service to others and from his experience as a gay man in a homophobic culture. It also emerged from a spiritual movement that eventually affirmed and embraced him and who taught him collegiality, dependability and trust. That Eric Butterworth called upon Richard in a time of great need is no wonder. He is our role model for moving Unity forward.
Watch these videos. Write to Richard and thank him for continuing to bless Unity. May we gather at Unity of Oak Park in 2016 to celebrate with Richard his fifty-year ministry there. And may we continue to learn from him class, understanding, wisdom and love.
Thank you, Rev. Billings. Your blessings continue.